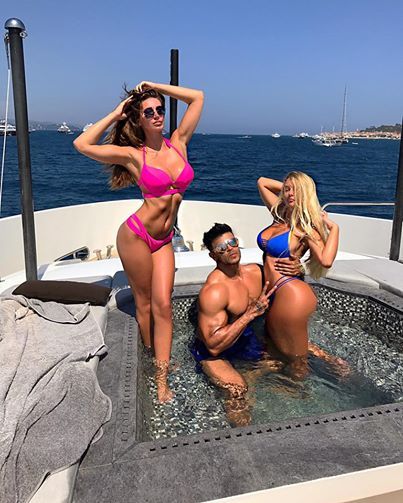 Sahil Khan could not make his mark in bollywood. His even single movie was not appreciated much by audience. He later went on to appear in its sequel, Xcuse Me (2003), and also in Aladin (2009).
After his failure in the movie, In 2009, Sahil started work with industrialist Yash Birla and nutritionist Rehan Jalali to develop sports and high nutrition supplements for the Indian market. In the same year he formed a film production company with Ayesha Shroff, wife of actor Jackie Shroff.
Anyway, coming back to Sahil Khan, he is indeed having the best time of his life.
Also See: Suniel Shetty's Son Ahan Shetty Went Out For A Lunch Date With Ex- Girlfriend Tania Shroff !