Alexandra Gold features in the controversial Ram Gopal Varma film Foreigner and the filmmaker has introduced her to the world with an erotic Instagram post.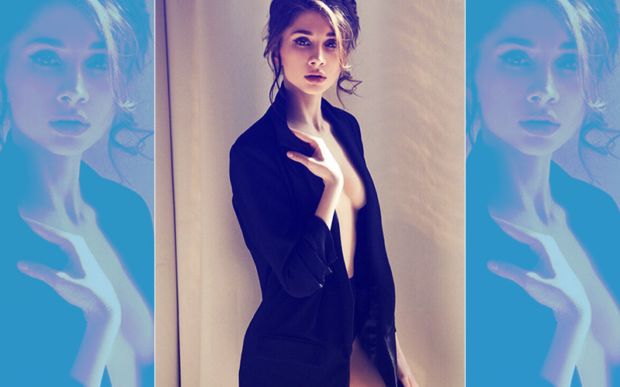 Ram Gopal Varma created a splash when the trailer of Foreigner, a short film produced by him, was unveiled online this week.
The thriller revolves around a beautiful 'foreigner' and the effect she has on Indian men. The rather bold trailer showed the film's leading lady in various stages of bare body.
And now Ram Gopal Varma has introduced us to he stunning Foreigner's leading lady Alexandra Gold.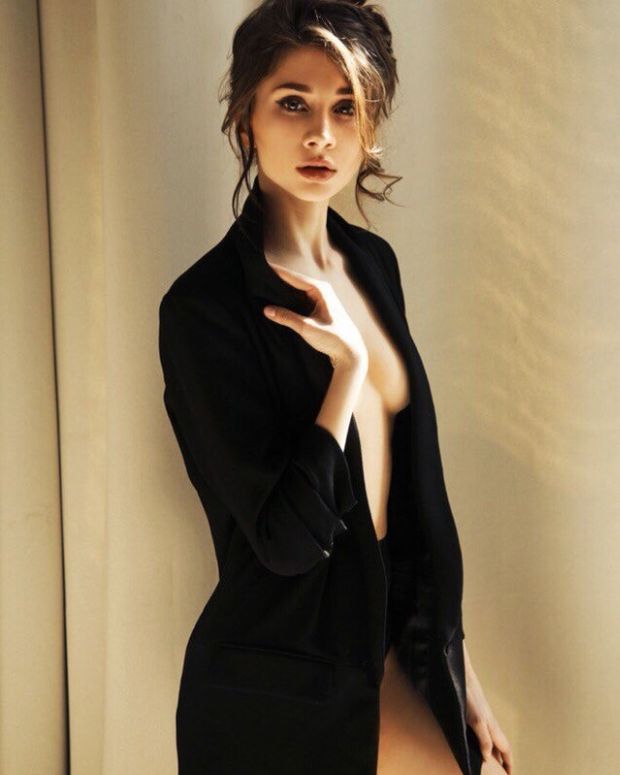 The beautiful actress is seen in a bold avatar in the picture, wearing not much except a black blazer.
He happily captioned the picture: "The beautiful and classily elegant Alexandra Gold played the lead in The Foreigner."
Just moments later, RGV posted another picture, this time of seductive Alexandra giving him a kiss on the cheek.