We have got some superb pictures of the ladies and the kids posing for the paparazzi in the premises.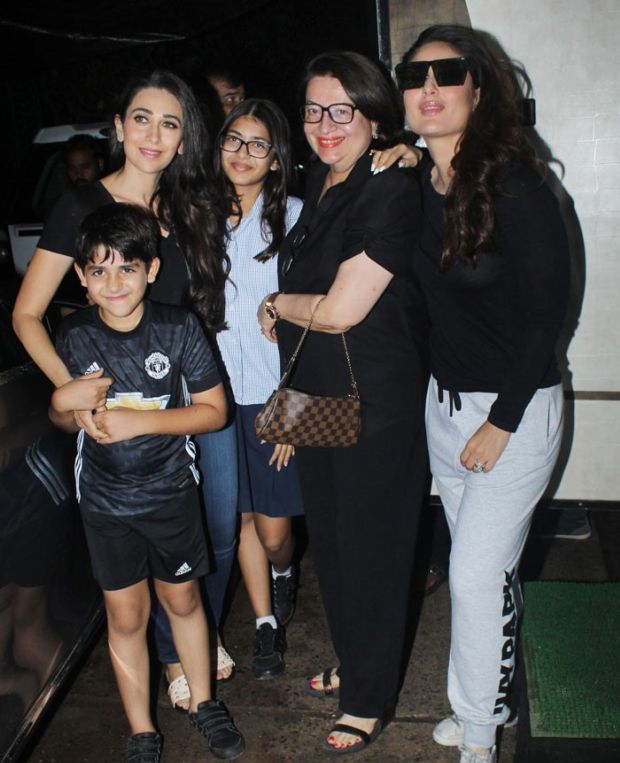 The 'Kapoor' family gorgeous women, Karisma, Mom Babita and Kareena Kapoor wore black and the kids too color coordinated with them.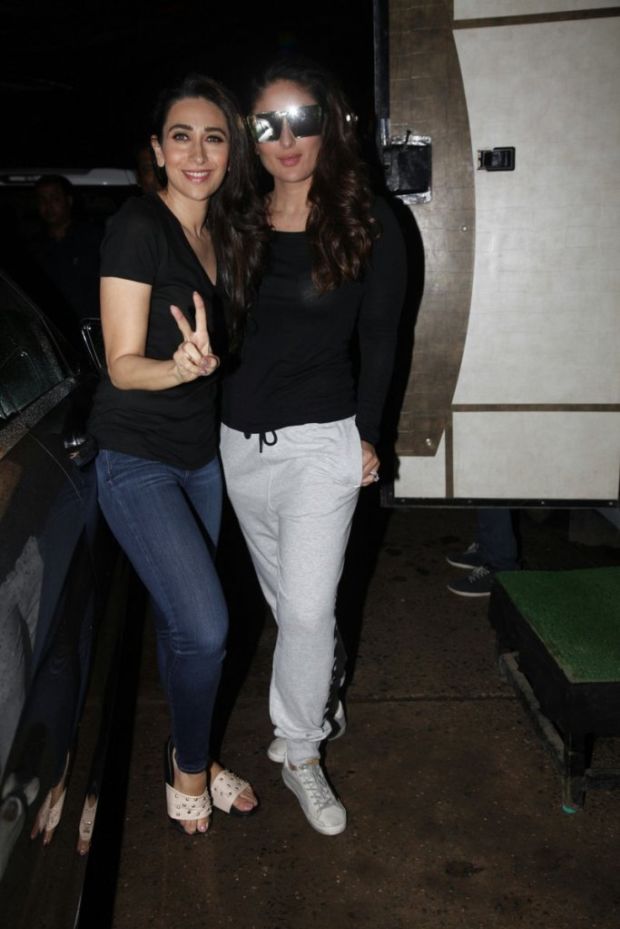 Kareena and Karisma also posed for the photogs.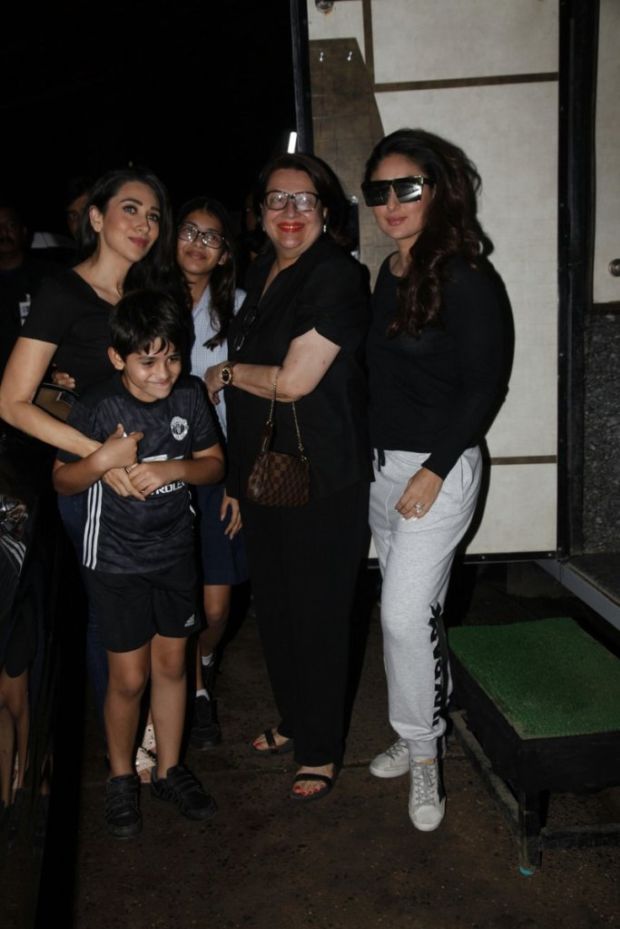 A source, who was present there has EXCLUSIVELY revealed to India.com that they all shot together, possibly exclusively for a magazine cover. "The Kapoor family has been at the studio since noon. There was a vanity van parked for them as well. They were in casual clothing but they came out of the studio with makeup on. Which points towards the possibility of a shoot, most likely for a magazine or an ad."
Also See: Can You Guess Who Is This New Hot Mom Of Bollywood Chilling On The Beach In Blue Bikini?