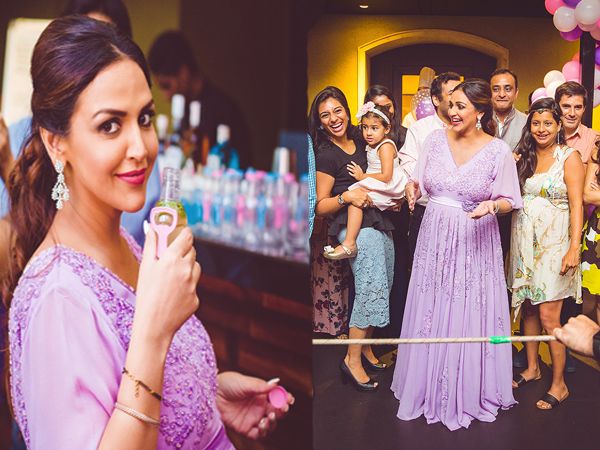 Cultures across the world celebrate baby birth in unique ways, and Esha Deol & Bharat, following the auspicious traditional Sindhi rituals of 'Godh Bharai' and getting re-married was indeed unique!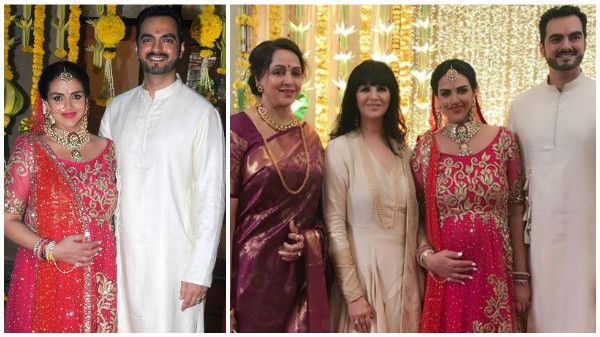 But Esha's younger sister Ahana Deol had different plans for her sister mom-to be, in celebrating the baby shower for her in a more modern way.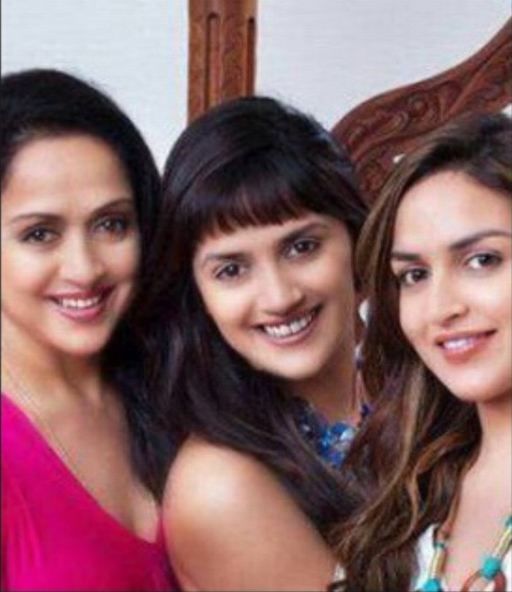 She secretly planned with her brother-in-law Bharat, and got Esha's outfit measurements for a Lavender chiffon lace vintage gown with floral embroidery, designed by their friend Designer Rocky S, and Bharat Takhtani suit was designed by Simply Simeone. (Ahana seen here with husband Vaibhav Vohra and their son on Esha's formal 'God Bharai' held 4 days ago)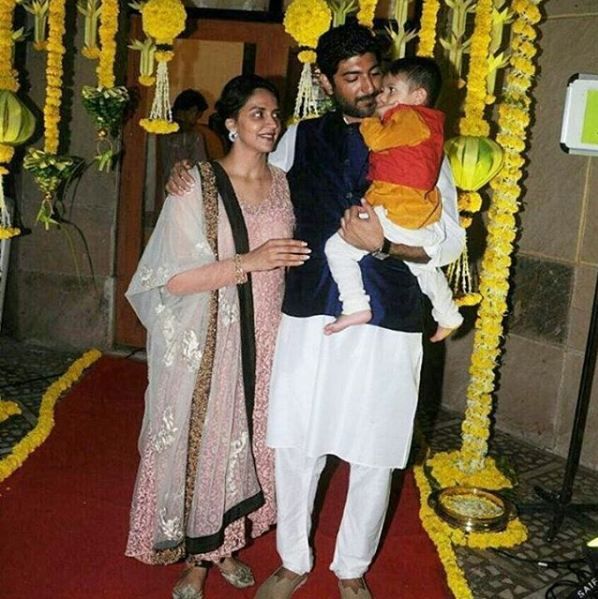 Ahana wanted to ensure that the baby shower theme would reflect the personality of the mom-to-be, and since Esha favourite colour is lavender, which also conveys a feeling of sophistication, the whole theme would reflect just that. Besides lavender makes a great non gender specific colour alternative.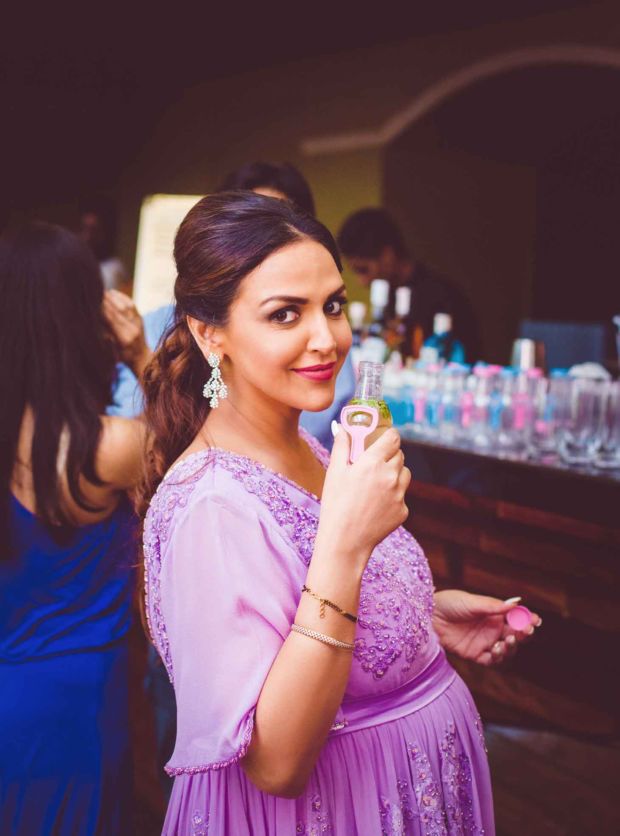 Ahana, along with their common friend since school, Varun Kapoor hosted the party at Sunny Handa's Z Residency setting the theme of the party to '70s to 90s retro music'. They planned it meticulously with a lavender themed invites, balloons, exotic floral arrangements, assorted candies and personalized banners with a very special lavender based chocolate Belgium cake, with a miniature version of vintage perambulator on the top baked by Delicia. Exotic hydro-mocktails and cocktails, with authentic Awadhi and mughlai dishes were also served.