Film director and producer Karan Johar is known for his exclusive collection of expensive bags. Karan has expensive bags of top brands from around the world. While visiting a foreign country, Karan always carries a stylish bag. Many times people are shocked to know the price of their bags.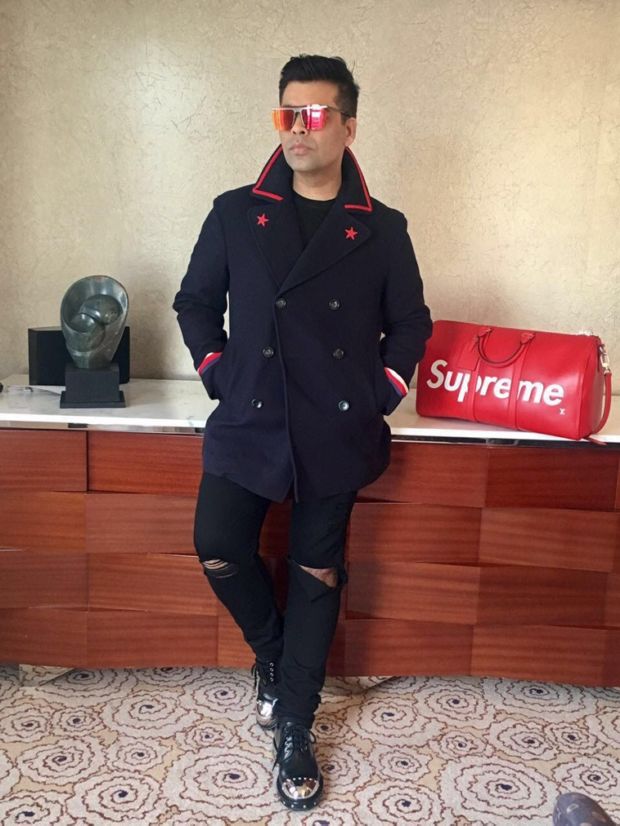 But this time Karan has come up with an exclusive bag that only he has in India. Karan took this bag during his recent Europe tour. The latest one on his list is the Louis Vuitton x Supreme Epi Keepall Bandouliere bag – a limited edition – worth $3,650. That is around Rs 2 lakh in Indian currency. Karan is the only Indian to have a bag of French company Louis Vuitton.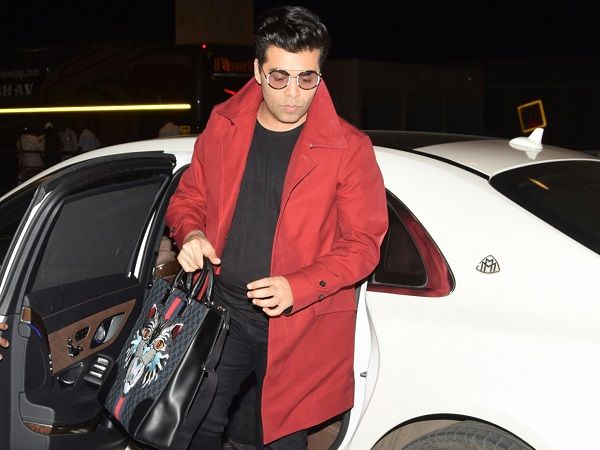 Before this Johar was spotted leaving Mumbai to attend the IIFA Awards in New York City. While he looked dapper in a long red jacket, it is the black tote bag he carried that has us gaping.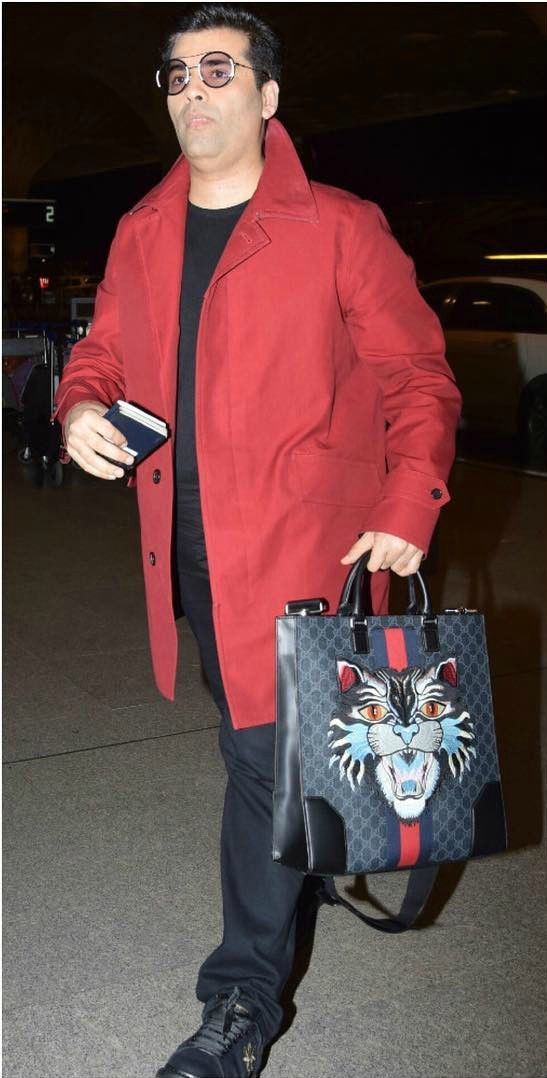 The first one which caught our eyes was a Gucci tote with an embroidered angry cat face on it. We felt it was really bizarre and a must-have, until we found the price of his prized possession.
Well if you still haven't guessed, let's talk numbers already. The tote bag with an angry cat print on top is from the luxury brand Gucci and is available as the 'GG Supreme tote with Embroidered Angry Cat' at $2300, which is almost about Rs1.5 lakh.
Recently, Johar was also spotted carrying a swanky mini-suitcase with really stylish prints on it. The Gucci Courrier GG Supreme suitcase, one of the two styles launched by the luxury brand is really fun but like always, the price of this one too might give you a heart attack.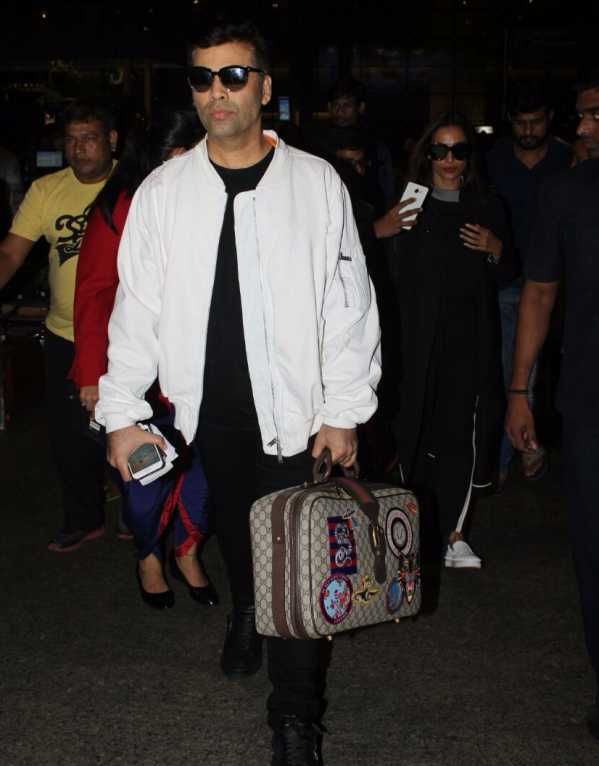 It comes for $ 3,980, that's approximately Rs 2.5 lakh. Now, we are beginning to wonder if he has anything under a lakh in his bags collection.
Also See: Just Watch Bollywood Stars Biggest Confessions on "#NoFilter Neha"!