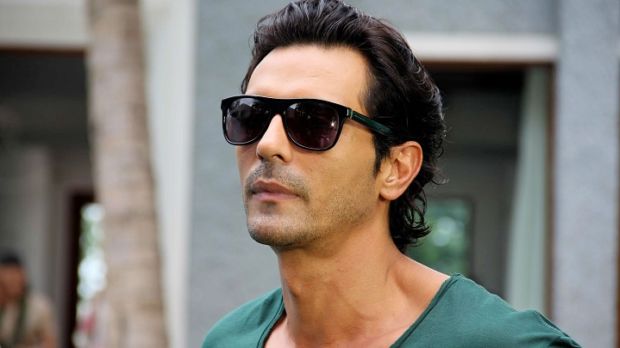 After Mr perfectionist Aamir Khan and Kangana Ranaut, Bollywood actor Arjun Rampal have also about all Bollywood awards that these days if you are going in few awards, function it seems like a birthday party for any kid.
Arjun Rampal who is busy in the promotion of his upcoming film 'Kahaani 2' make a complaint about the importance of the awards ceremonies in Bollywood and said, 'There was a time when 1-2 awards function used to happen and they had good importance. Now these days all the awards in the world are given just to give.' Arjun who got National awards for 2010 film 'Rock On' further says, 'To make everyone happy and for gathering the stars, these days useless categories are made, which has no meaning. Now awards are given my beautiful hairs and best style. I mean that everything is useless.'
Arjun said, 'Award Functions have been made like as if you have come for a Birthday party of some kid. I say this clearly, 'It will be good if nobody calls me for any award function. I have never performed in any of the awards night before and will never perform in future.'
Arjun Rampal was last seen in film 'Rock On 2'. This film was not able to impress the box office. So it badly flopped at the box office. Next, he will be seen in Kahaani 2 along with Vidya Balan. This film is releasing on 2nd December. After this film, he will be seen in the film 'Daddy'.