Renowned fashion designer Manish Malhotra on Thursday hosted a star-studded birthday bash of Sridevi at his residence, the party saw a line of starry guests including Aishwarya Rai Bachchan, Rani Mukerji, Vidya Balan and Rekha.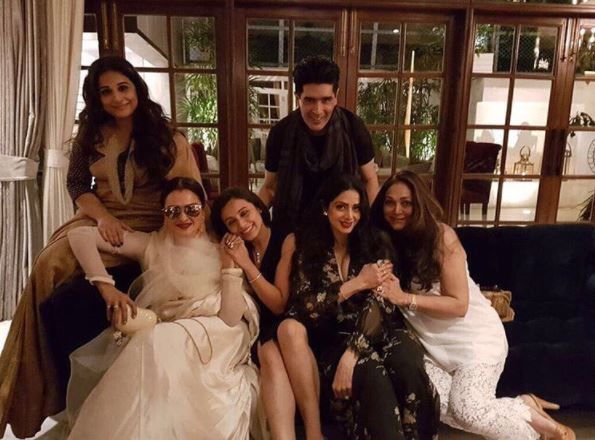 Aishwarya Rai Bachchan looked gorgeous in a minimal make-up look and a gorgeous crystal-studded gown.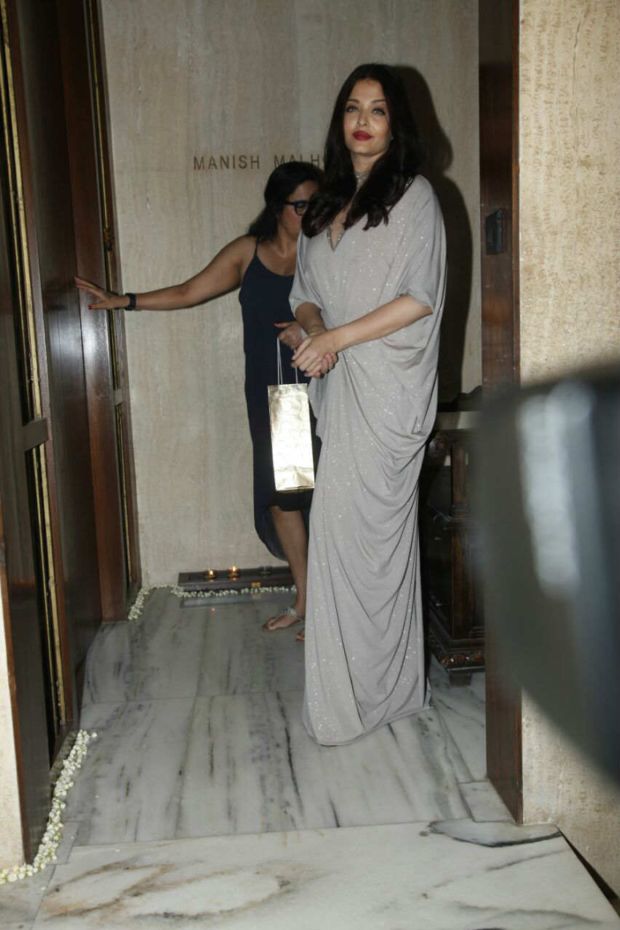 Rani Mukerji donned a simple yet classy look with her black dress.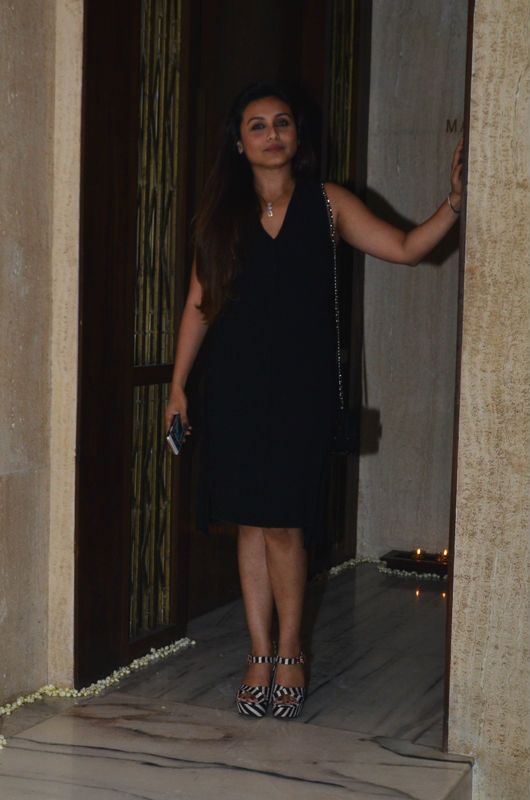 The party host, Manish Malhotra shared a very special photo from the birthday bash that brings together all the divas of Bollywood – Vidya Balan, Rani Mukerji, Aishwarya Rai Bachchan, Rekha, Shabana Azmi and Tina Ambani in one frame.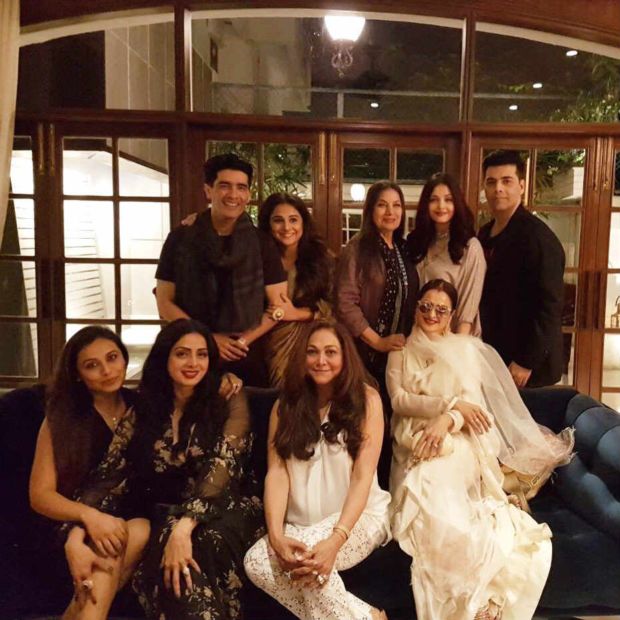 This cute picture surely caught our attention as Aishwarya Rai Bachchan and Rani Mukerji were snapped in the same frame.