Bollywood has a sizable number of horror flicks in its kitty that could give the bravest person on earth sleepless nights. But what if you actually arrived at one of the places where these films were shot? Will it make you wet your pants? Or will it just fascinate you to explore the unexplored around that region?
Whatever your course of action, we give you a list of 13 real locations from some of Bollywood's scariest films. Good luck if you end up encountering some of the ghosts and spirits they house.
PS: 13 was just a coincidence
1. Fern Hill Hotel, Ooty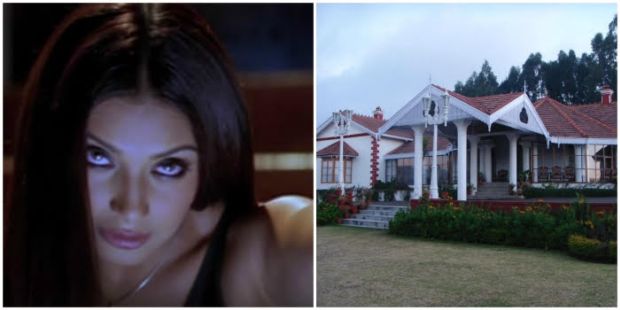 Actor Bipasha Basu has acted in many horror films. But Raaz will always remain special to her. Why? Because its shoot at Ooty's Fern Hill Hotel came with many spooky incidents. The eerie building has a reputation of being haunted in real life, with stories of strange noises being heard in the dead of the night. Seems like both Bips and Dino Morea became method actors on location. Also, just for for the record, the hotel remains shut for a decade now. No points for guessing why!
2. Thakur College, Mumbai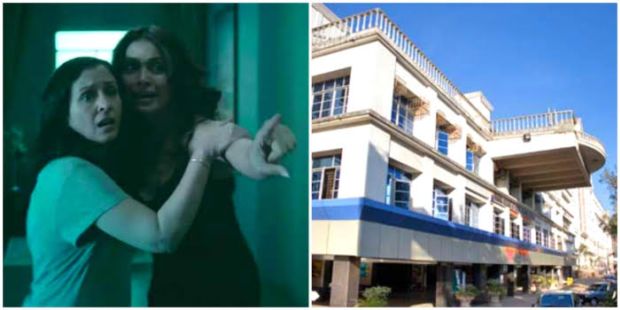 During the shoot of her film Aatma in the basement of Thakur College, a photograph of Dr. Ambedkar miraculously took a jump ,moving left and right on the wall. All this while the take was still on. The actor said all the "action" was well captured on camera! The unit also heard the distinct sound of a woman singing when they were shooting at an office complex in Vashi. Mumbaikars, be warned.
3. Tulip Star, Juhu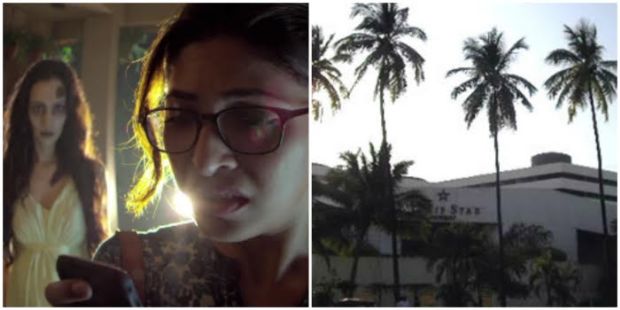 If you live near Mumbai's Tulip Star Hotel, be watchful if you're ever ordering a pizza! You read that right. If you have watched the film Pizza and seen what happens in it, you will know why. The film, which was shot on one of the floors of its building, scared audiences to bits.